We are here to take care of your smile. Painless, precise and gentle.
City Dental Clinic is a top-rated private dental clinic in the center of Bratislava. We provide comprehensive dental care for children and adults in comfortable and modern state-of-the-art facilities. We opened City Dental Clinic in May 2017, but thanks to a team of talented dentists and oral surgeons, we have quickly built a very good reputation in the field of dentistry and established ourselves as one of the top dental practices in Slovakia. Dental technology is constantly moving forward and we are doing our best to keep up with the latest innovations. Whenever we get the chance, we attend various seminars, lectures and workshops both in Slovakia and abroad with the sole aim to provide the best possible level of dental care for our patients.
When you choose City Dental Care you don't have to worry about anything. Our experienced team of dentists, oral surgeons and hygienists will take care of you with a professional yet human approach. You will be greeted by friendly smiles and feel easy, knowing you're in good hands.
We specialize in restorative dentistry (fillings, periodontal treatment, endodontics, dental hygiene), prosthetic dentistry (crowns, bridges, dentures, implants) and aesthetic dentistry (white fillings, white crowns, veneers, teeth whitening).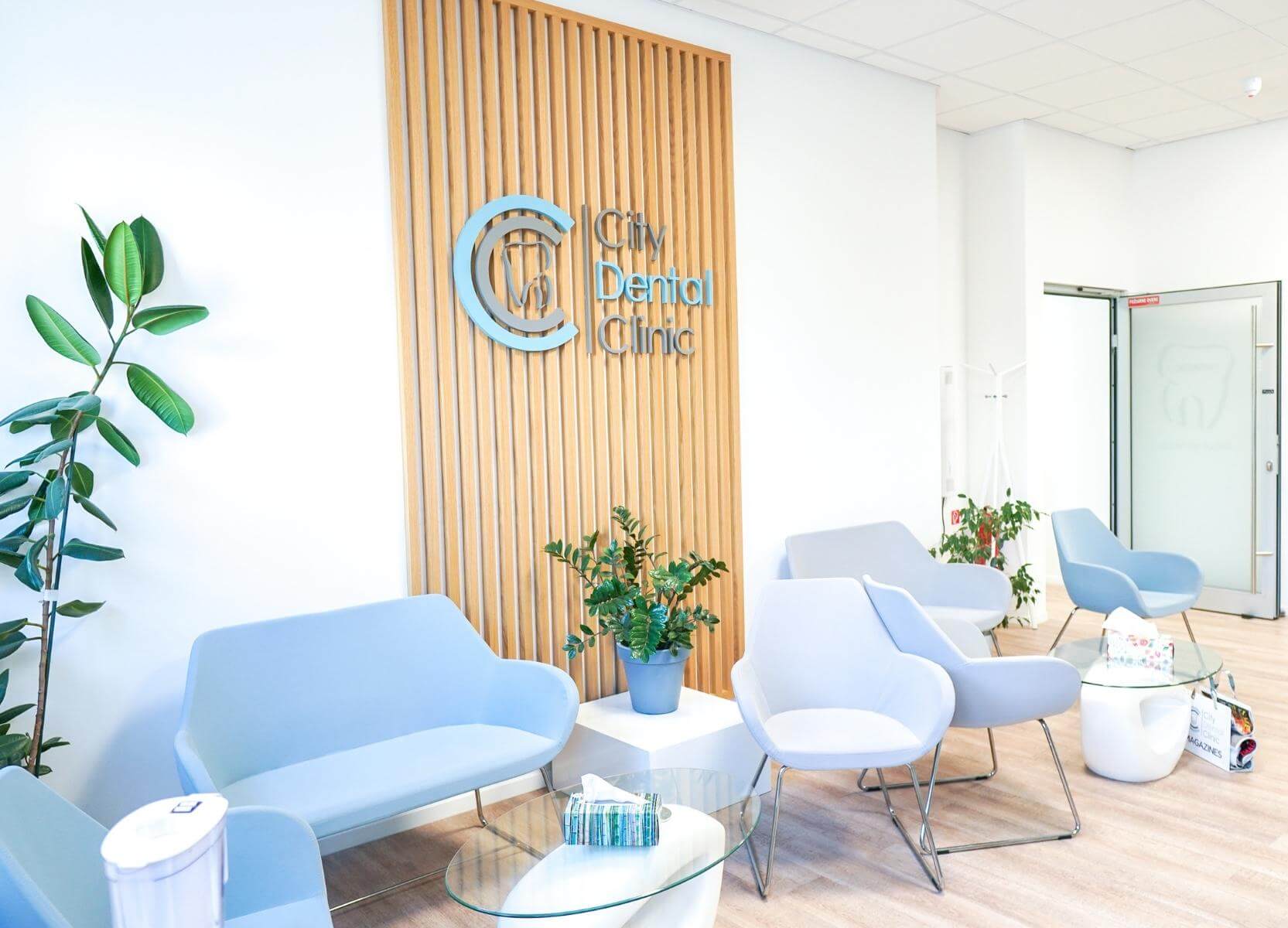 What else should you know about us?
We use quality materials to ensure treatment outcomes are functional, long-lasting and aesthetically appealing.
We emphasize regular preventive check-ups in order to help patients avoid serious complications.
Our capacity allows us to be flexible and avoid long waiting times for our patients.
We guarantee quality, professional and gentle treatments at affordable prices.
Thanks to a large team of dental specialists we are able to cover most dental services under one roof.
* The clinic area is monitored by a camera system