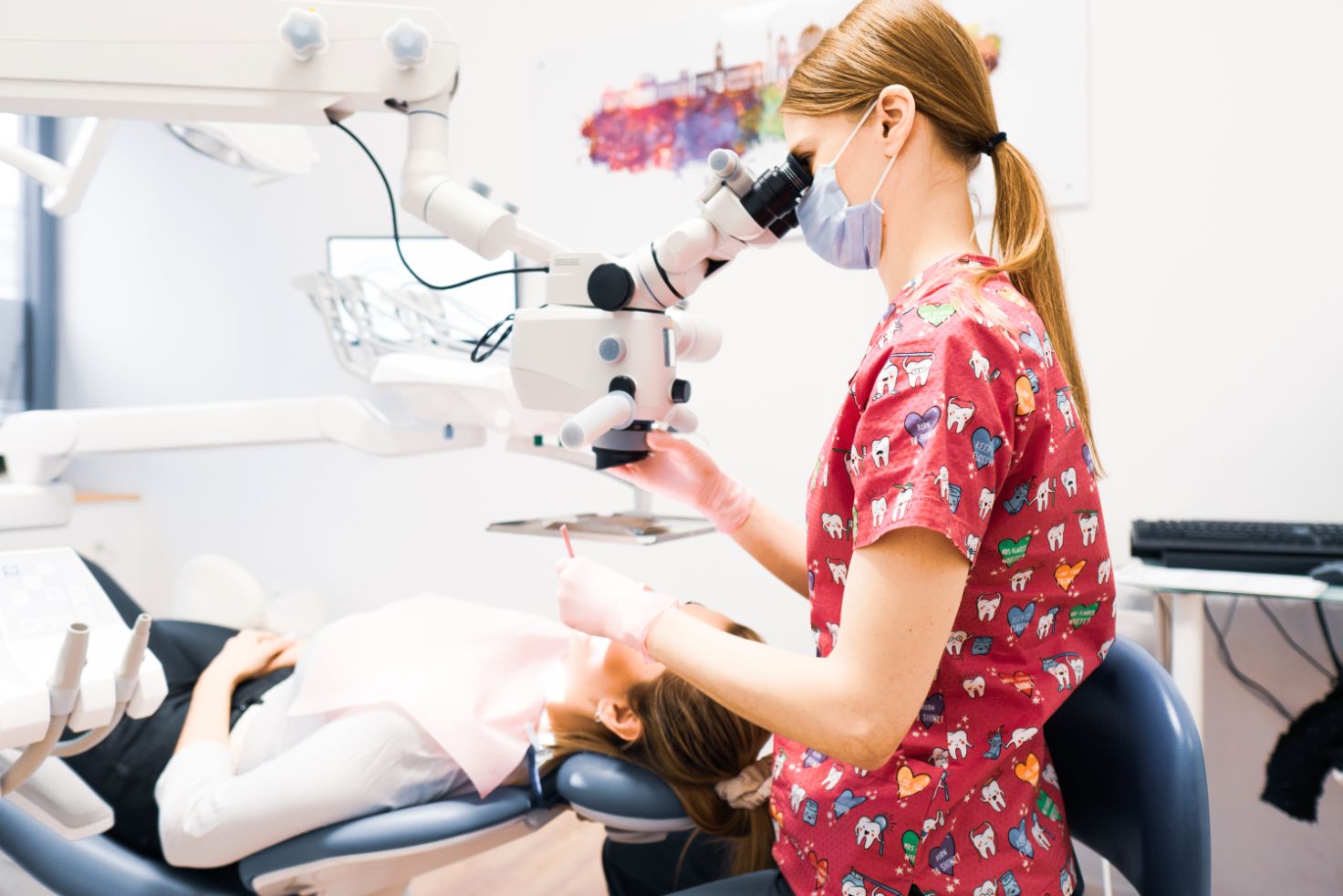 Microscopic dentistry is changing the way dentistry has been practiced and bringing the highest possible precision and accuracy to our daily practice. The high magnification provides our doctors with the highest acuity of vision, whether for endodontic or prosthetic procedures. The microscope is indispensable when looking into narrow canals or when trying to identify the smallest dental cracks. A dental microscope gives us 400 times better visual accuracy than the naked eye, and up to 300 times more visual information than a typical dental magnifier. This magnification allows the dentist to have a comprehensive view of the entire treatment area, allowing them to provide you with the highest quality treatment possible.
Greater magnification is becoming an increasingly important factor as a standard of care in high-quality dental care.
What are the main benefits of microscopic treatment?
More precise visibility in areas where a dental loupe or the naked eye is not sufficient
The best possible diagnosis
Increased quality of treatments
Increased success rate of treatment
Increased prediction of decay and other dental problems
Minimally invasive approach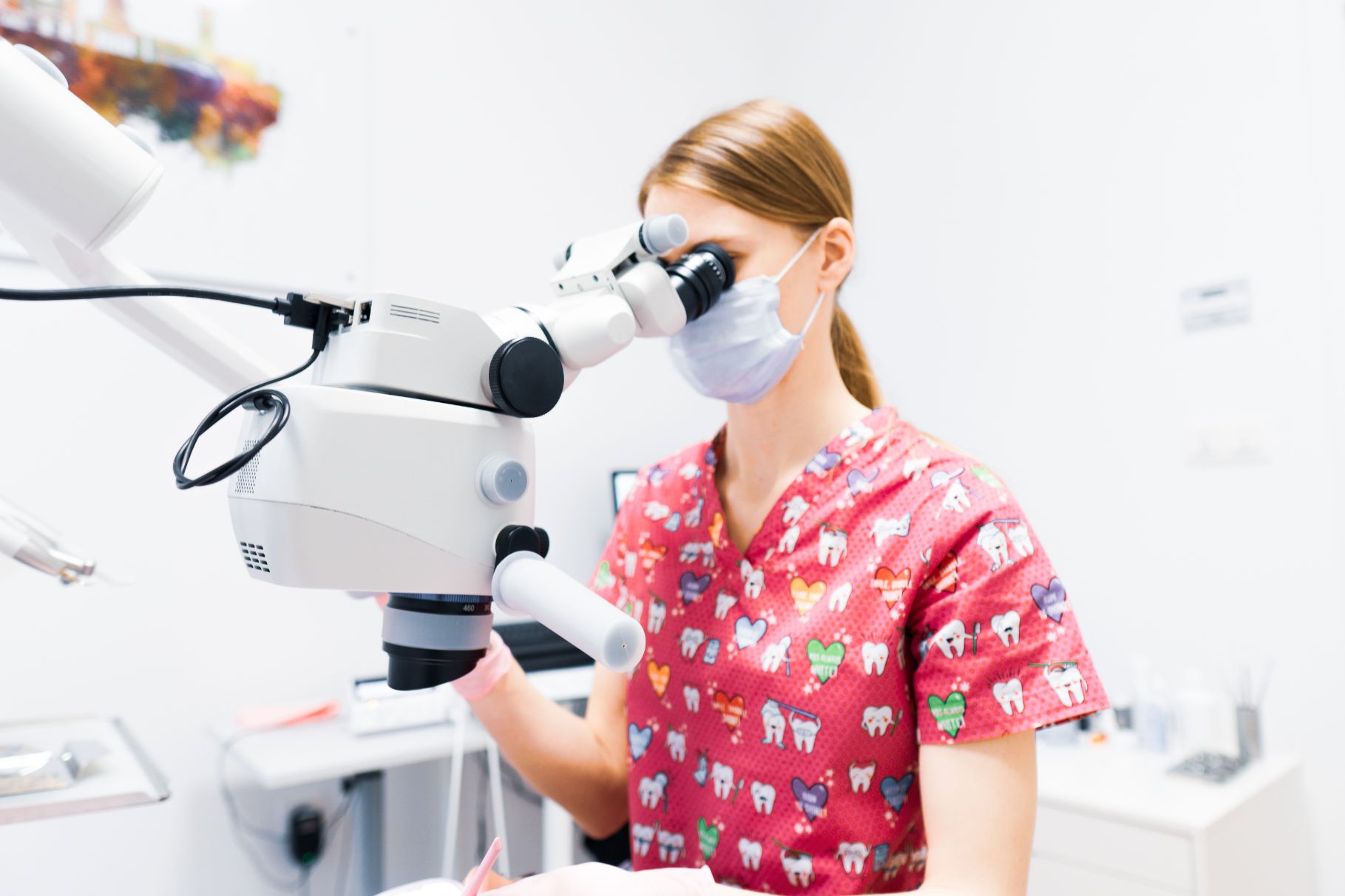 When do we use the microscope?
Microscopic endodontics
The microscope is probably most important in root canal work – endodontics. Endodontics under the microscope means that the surgical field – i.e. the treatment site – is magnified up to 40 times, which allows for a more thorough and safer cleaning and overall treatment of the root canal system. Microscopic endodontic treatments can often save otherwise untreatable teeth.
Diagnostic applications
Thanks to the microscope, we can detect cracks invisible to the naked eye and obtain comprehensive "data" directly from the teeth, which increases the chances of saving them in time.
The dental microscope is also used in microsurgery, periodontal surgery and prosthodontics.