Dental prosthetics: High-quality dentures
In case of tooth loss of one or more teeth there are several potential solutions to close the resulting tooth gaps. Depending on your individual situation possible solutions for anybody suffering from tooth loss are typically: dental bridges, some type of denture, or dental implants.
Partial dentures
In the case when several teeth are missing and a dental bridge can not be professionally fixed offers a so-called partial denture a possible solution for the new dentures. The partial denture has two options: a staple prosthesis or a partial telescopic denture.
Brace partial denture
The staple prosthesis is anchored to the adjacent one thanks to brackets. Some patients are struggling with the daily insertion and removal of a staple prosthesis. The insertion of the staple prosthesis requires a little sensitivity and skill, but should not be a problem after a short acclimatization phase.
Another sub-optimal aspect of the staple prosthesis is that the visible metal staples do not provide the best optical solution. For practical and visual reasons, the staple prosthesis is therefore usually used only as a temporary to bridge the time to the actual dentures.
Telescopic partial denture
The telescopic partial denture offers a very high quality and removable denture solution. In addition to a better grip, the telescopic prosthesis is also visually the nicer option as there are no metal clips. After preparation and grinding of the adjacent teeth, a two-piece metal crown is attached to the tooth stumps.
In the first step, a primary crown is glued to the tooth stump. In the second step, a secondary crown, which is connected to the dentures, placed on the primary crown. As the primary and secondary crowns telescope, this type of prosthesis is known as a telescopic prosthesis. The great advantage of the telescopic prosthesis is that it can be extended without major problems if the patient further tooth loss takes place, so no new denture must be made.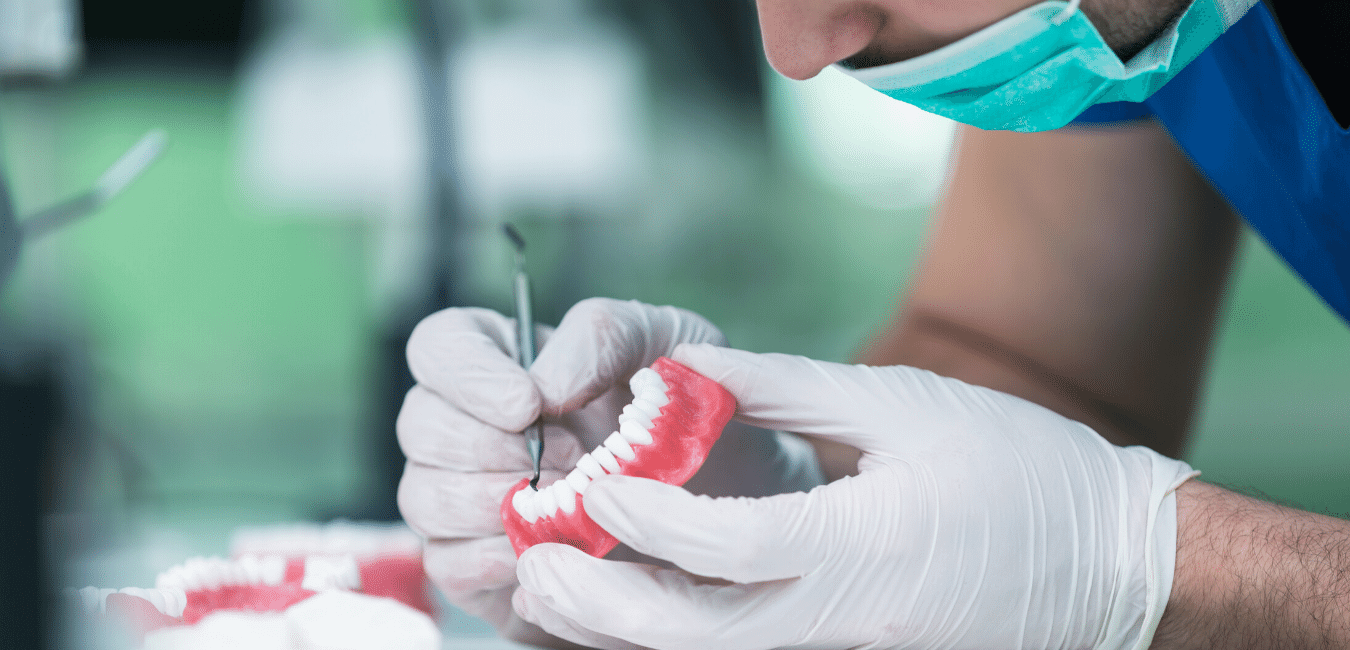 Full denture / total denture
A full denture is used when the patient has lost most of his teeth and a dental bridge or partial denture can not provide adequate solutions. A removable full denture gives the patient a full functionality of the teeth when eating, talking and laughing.
At City Dental Clinic in Bratislava, the full denture is individually adapted to the patient, so that the prosthesis in everyday life does not bring any losses. With a customized full denture you can eat, drink and laugh without any problems and you do not have to worry about your dentures falling out at awkward moments.
Contact us
Leave us a phone number or email,
we will contact you