What is periodontitis?
Periodontitis is an inflammatory disease affecting the suspension of the tooth, surrounding gums and bone. Gums are infected with inflammation as first and without adequate treatment the inflammation gradually infects the tooth and goes deeper and deeper. The bone tissue around the infected teeth begins to dissolve, and the result is bone loss, what we can see on X-rays.
Symptoms of periodontitis:
Bleeding gums. Swollen and tender gums. Loose teeth. Pus around the teeth. Bad breath. Receding gums.
Several factors contribute to the development of periodontitis: dental plaque, tartar, inappropriate treatment, strokes of the bridles and mucous membranes, flat oral vestibule, traumatic articulation, orthodontic anomalies, smoking, heredity, some general diseases.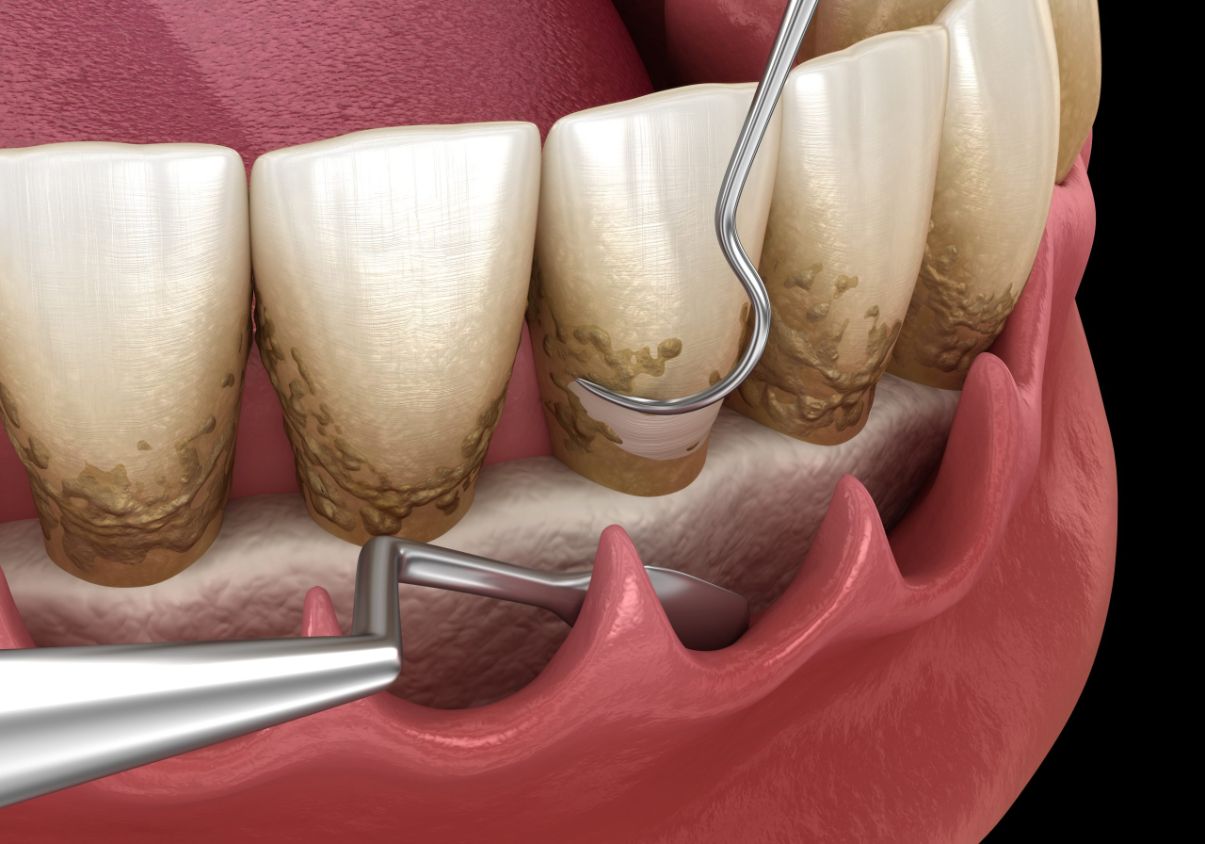 How the curettage of periodontitis takes place
The goal of periodontitis treatment is to eliminate all causes of problems. It is necessary to achieve perfectly cleaned teeth and interdental spaces, as well as to remove tartar, which acts in the development of periodontitis and prevents re-attachment to the neck of the tooth and healing of the periodontal trunk. Curettage contributes to the healing of the trunk. Using special tools (curette)is the root surface cleaned of tartar, plaque and inflammatory granulation tissue. Inflammation and deep tartar are removed and the root surface is prepared for reattachment of the gums. The whole procedure takes place under local anesthesia, and thus painlessly.
Contact us
Leave us a phone number or email,
we will contact you